Meet our Founder
Ejike Ugboaja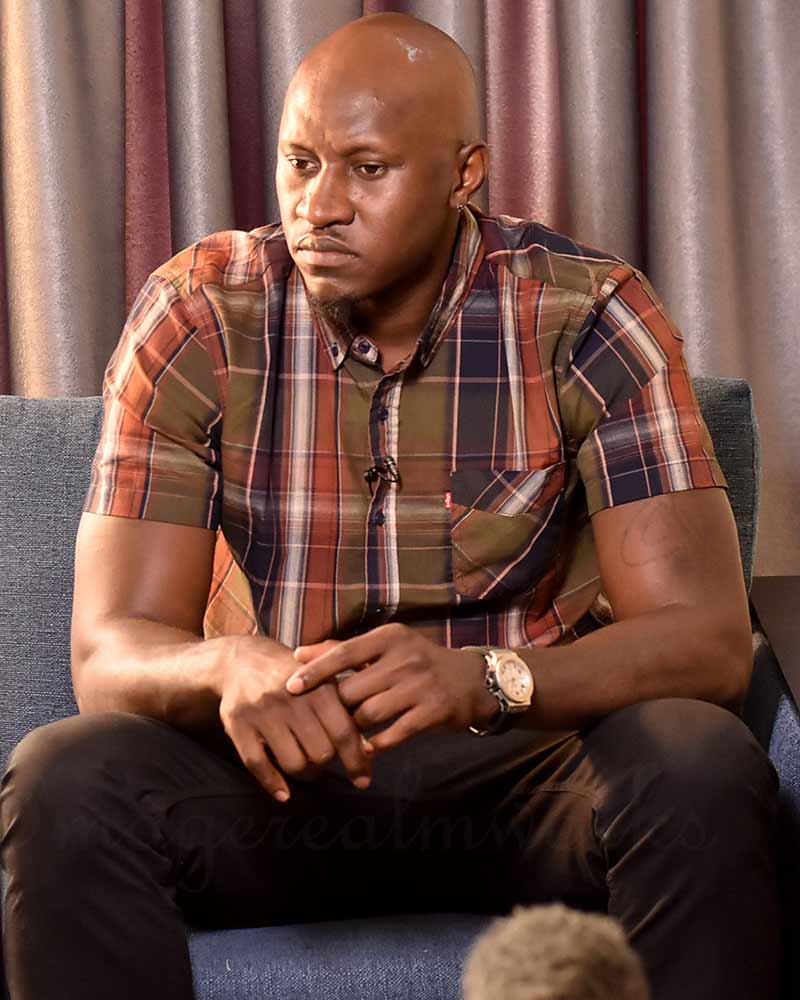 Citizenship: Nigerian (American Citizenship is pending)
Born: May 28, 1985
From: Kaduna, Nigeria
Weight: 225 lbs / 102 kg
Height: 6'9
Position: Power Forward
---
Selected in 2006 NBA Draft by the Cleveland Cavaliers.
Was the first and only player to be drafted in the NBA Draft directly from Africa.
Currently a member of the Nigerian National Basketball Team.
Bio
---
Ejike Christopher Ugboaja was born on the 28th of May, 1985 in Kaduna State, Nigeria. The youngest of six children, he was born to the family of late Chief Benjamin Onyemachi Ugboaja and Chief Mrs Christy Ugboaja. Ejike attended primary school at St. Augustine L.E.A. in Tudunwada, Kaduna State. He then went on to attend secondary education at Government College Kaduna. In 2002, Ejike enrolled at Ahmedu Bello University in Zaria, where he was a student until 2006. Ejike's basketball career started with the Youth Movement Christian Association in 1999, from which he was selected to represent Kaduna State at the National Sports Festival in Ibadan 2001. His performance at the Ibadan games earned him a place on one of the perennial powerhouse basketball clubs of Nigeria, the Yelwa Hawks. Ejike became an All-Star during the 2001-2002 Premier League season. During this time, Ejike also represented Ahmedu Bello University in the Nigerian University Games (NUGA), and West African University Games, where the university basketball team came out as Tournament Champions in 2003 and 2004.
Ejike is known for his rebounding ability, but it was his scoring ability that catapulted him into an opportunity with Premier League giants Union Bank Basketball Club in 2004. He averaged 25 points and 15 rebounds per game in the Nigerian Premier League with the Bankers. In 2006, Ejike's biggest dream came true when he was drafted by the Cleveland Cavaliers with the 55th pick in the 2006 NBA Draft. Ejike is the only player in history to be drafted directly from Africa.
Since the beginning of his basketball career, Ejike has been a standout member of the Nigerian National Team. Over the past decade, Ejike has played for his country nearly every summer. He represented Nigeria at the 2002 U-18 African Championships in Egypt, the 2003 U-18 World Championships in Greece, the 2005 U-21 World Championships in Argentina, and the 2006 Commonwealth Games in Australia. Since 2007, Ejike has been a member of Nigeria's Senior National Team, competing at the highest international level. In 2011, Ejike and the Nigerian senior national team competed for a bid to the 2012 Olympics in London, where they participated.
Upon being drafted by the Cavaliers in 2006, Ejike's love for his country and desire to help younger generations inspired him to start the Ejike Ugboaja Foundation. This foundation is meant to provide Nigerian youths with the opportunity to achieve their academic and athletic dreams at home and abroad. "I have been very fortunate and blessed to be where I am today. My goal with starting this foundation is to offer young kids the opportunity I never had, but always wanted when I was their age. I want to help them become a success for their families and themselves. I pray one day they will take what they've learned and hopefully share the wisdom of their experiences with others that follow them, and in turn, inspire even more kids to do the same." – Ejike Ugboaja