Our basketball camp being the first major aspect of the Ejike Ugboaja foundation was born out of the success story of the founder Ejike Ugboaja, a Nigerian basketball prodigy that shone brightly like the stars in the elite Nigerian basketball league with an amazing track record from playing with the Nigerian national team during the 2006 commonwealth games, 2007, 2009 and 2011 FIBA Africa Championship and thereafter the 2012 Summer Olympics which lead him to be drafted from the Nigerian basketball league in 2006 straight to the National Basketball Association (NBA) as a 2nd round 55th draft pick by the Cleveland Cavaliers in the USA, a feat yet to be achieved by any other Nigerian basketball player.
---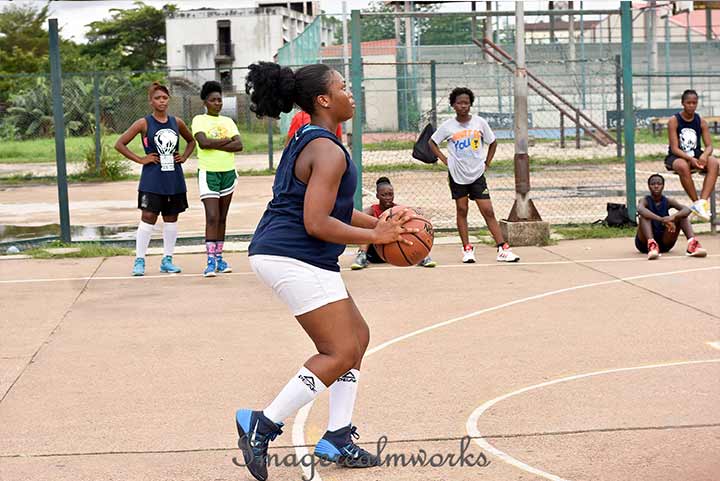 ---
This led the major drive to give deserving young basketball prospects a shot at pursuing an academic degree and a basketball career in the USA. Making a decision on his foundation component wouldn't create any hassle, knowing fully that developing the game of basketball in Nigeria can be the only legacy that can be given out to upcoming basketball stalwart taking them off the streets and invariably equipping them with a top-notch education.
Over 2000 basketball beneficiaries both male and female players have passed through the scheme that started In 2005 with the majority now a household name in Nigeria and in the USA through their success in both the game of basketball and career as graduates from various American Universities.
The success stories contains endless list of past campers which includes the likes of JOSEPH UCHEBO an indigene of Enugu State born 10th June 1992, was formerly into soccer but tried out his luck at the 2010 Ejike's annual summer camp , Uchebo a center forward position is 6'11' tall and weighs 118 kg presently ply his trade in Orlando with University of North Carolina, Charlotte Hornets.
---
---
Another top beneficiary is Ismaila Dauda, a 6'9 tall centre from Kano, Nigeria who featured at the camp and got a scholarship to further his studies and ply his trade at Grandview Prep. Garnered first-team All-Florida honours at Grandview Prep in 2011, named Jordan Classic - International Game MVP in 2009, First-team Palm Beach Selection in 2010-11, twice selected Saint Andrew Tournament MVP (2010, 2011). Then playing two seasons at Polk State Junior College, he earned the first team All-Conference honours as a sophomore for Polk averaging 10.0 ppg, 10.2 RPG and 1.8 ppg. He was ranked 15th in the nation in rebounds, 17th in defensive rebounds, 20th in offensive rebounds and 40th in blocks, had 10 double-doubles including a 24-point, 22-rebound effort vs ASA College. He was also named second-team All-Conference as a freshman, averaging 8.4 points, 6.9 rebounds and 1.3 blocks per game and helped Polk State to a 22-9 record, No. 6 final FCSAA poll ranking and Suncoast Championship in 2013.
He went on to major in criminal justice, played a season at Cleveland state appearing in 22 games averaging 0.8 ppg and 1.2 RPG in a limited Started collegiate career.
The list of success stories from beneficiaries of the camp are endless and these pilots the foundation's drive to do more helping young prospects achieve their dreams and aspirations.